Regardless of whether or not a student is identified as gifted, Joseph Renzulli's 3 ring model is an extraordinary framework for understanding learning.
In this video I explain the 3-ring conception and how it relates to executive function. It breaks down the 3 elements necessary in order to have "gifted behaviors."
Here's the model: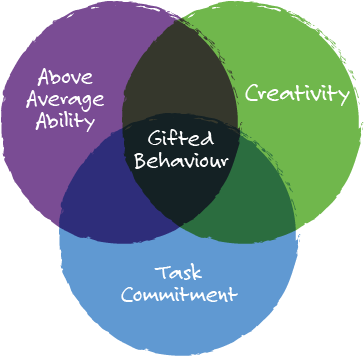 Check out the video above.