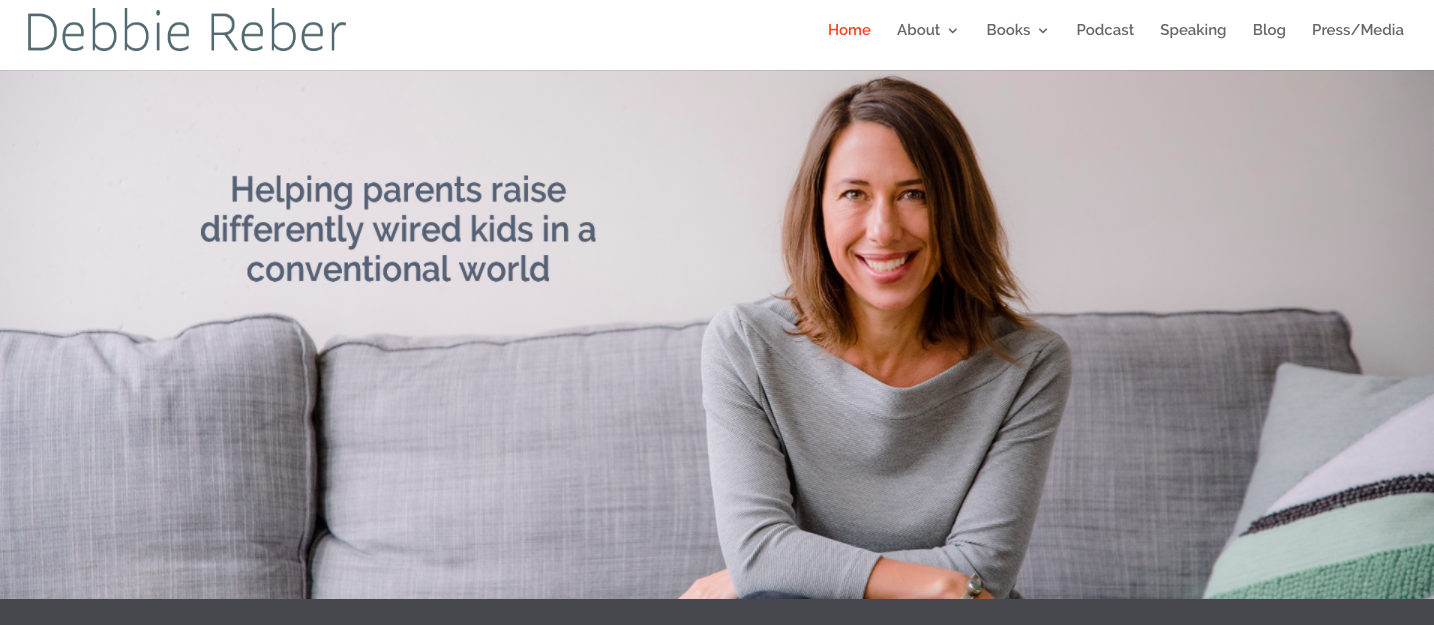 Recently Debbie Reber interviewed me about Executive Function on her podcast, TILT Parenting. This is my favorite parenting podcast and I recommend subscribing.
Freebie: Here's the free PDF assessment mentioned in the last show with Debbie:  Executive Function Assessment. This assessment explores the most important aspects of your child's executive function in an easy to understand format. It will give you clarity regarding your child's executive function and how it affects them in school and life. It also has helpful tips.
About Debbie Reber & the TILT podcast
TiLT Parenting was founded in 2016 by author, speaker, coach, and most importantly, parent of an atypical kid, Debbie Reber as a podcast and online community aimed at helping parents raising differently-wired kids do so from a place of confidence, connection, and joy. Debbie is passionate about the idea that being differently-wired isn't a deficit —it's a difference. She hopes to change the way difference is perceived and experienced in the world so these exceptional kids, and the parents raising them, can thrive in their schools, in their families, and in their lives.
The TiLT Parenting Podcast is in the iTunes top 20 in Kids & Family, and regularly features high-profile parenting experts and educators, as well as insightful conversations between Debbie and her 13-year-old son Asher. Debbie's book inspired by TiLT Parenting, DIFFERENTLY WIRED: Raising an Extraordinary Child in a Conventional World, comes out in Spring 2018. You can visit Debbie's main homepage here (This particular link has info on her new book!)
THINGS YOU'LL LEARN FROM THIS NEW EPISODE:
Seth's definition of executive functioning framed so it helps people apply the principles to help kids
A step-by-step breakdown of exactly how Seth works with families
Why our relationship with our child is the number one thing to be preserved when doing this work
The importance of parents doing their own personal work / self-care during this process
Why kids "can't do what we're asking them to do because they can't, not because they won't," so we need to back up and scaffold from where they're at
The role of mindfulness, mindset, and motivation
Why symptoms are more important than labels
Why it's critical to understand the role of emotional regulation in executive functioning
How we as parents can co-regulate our emotions with our child
Why we want to focus on 3 positives for every 1 negative
What "Frankenstudy" is, and how to know where to focus your energies so you can create a "domino effect" with your child's fledgling executive functioning skills
How to best use "learning planners" to learn how to think / talk through their plan (and what we're doing wrong)
The benefits of monthly planners versus daily or weekly planners
Helping kids identify the "MIT" – most important thing – each day
The importance of creating a sacred study space for a child
How to optimize an internet browser to make it easy with bookmark bars (and have tabs automatically open, including calendar, grade tab, email)
Why it's important to get kids to start checking grades weekly (Seth recommends Sunday nights)
The importance of helping a child create clearly identified routines (for leaving house, doing daily plan, doing homework, etc.)
How getting visual with kids benefits them in developing their executive functioning skills
Why separate digital timers need to be a part of a child's life so they can learn to calibrate time, as well as get started and do short bursts of work
Creating a weekly overhaul of systems
The important of kids "getting into the mode" for studying, etc: organize their space, make their plan, and executive
Click here for the Masterclass Episode
---
Please click below to *SHARE*. Thanks!