What I'm doing now… (updated October 2018)
This page was inspired By Derek Sivers and the Now Movement. It's a more personal look into who I am for my readers.
Home: I live in Boulder, CO but have also lived in Columbus, OH > Indianapolis, IN > Gallup NM > Flagstaff, AZ > Boulder, CO > Hawaii > Santa Monica, CA and now back in CO (in that order). I like exploring new places and have learned a ton about people and life from the vastly different cultures and subcultures I've experienced.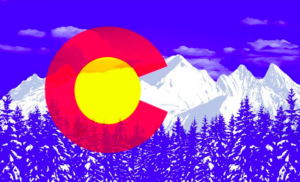 People: I spend quality time with friends and family, that's the most important thing in my life. I have one younger brother who lives in FL and my parents are in Indianapolis.
Coaching: Coaching is one of my favorite things. In my practice I coach students and families; I help them find educational solutions that they can't find elsewhere. It's what I love. My aim: help outside-the-box students self-actualize and craft remarkable lives.
Fitness: Regular fitness is essential. I gravitate towards yoga, hiking, gym workouts, rock climbing, mountain biking, some skiing and snowshoeing.
Dog: My dog Kiva passed away May od 2016, she was 18. I'm a big dog person, but I've always been a science and nature geek and have had reef aquariums, birds, reptiles, amphibians and more. Obviously, doing my part to not impact the environment is extremely important to me because I want all life on earth to be as healthy as possible.
Guitar: For 25 years I've been playing acoustic and electric for fun, learning songs like this. I've collected dozens of guitars over the years and sold all but 2 in order to help start SethPerler.com. You can sometimes find me playing the blues in local clubs or coffee shops.
Charity: I give to charity:water and Acumen because I did a lot of research to find charities I believed in.
Meditation: I try to sit for 10-20 minutes every morning because it works. I have done meditation retreats, read books and such, but it's really simple. I sit, get quiet, and observe what's going on without judgment. People overthink it and say, "I can't meditate." They're missing the point and missing one of the most helpful and transformative practices I've ever experienced. Try it!
Minimalism: I like to keep my life simple and have experiences rather than stuff. I like the books Essentialism and The Life-Changing Magic of Tidying Up. By July of 2016, I had completed a major decluttering project I had been working at for years (including old photos, journals, clothes, belongings, emails, etc.) I reached my goal of only having what I need. It feels like a huge weight has been lifted – my entire life now fits into about 8 boxes (aside from a bit of furniture, a bike and 2 guitars). As of Oct 2018, I am STILL minimalist and it has been one of the best things I have ever done. My life and mind are less cluttered and life feels significantly easier, more simple and richer because of it. I cannot recommend this enough.
Education Disrupt Movement: Families generally hire me when they are in crisis – they are concerned about their child. Unfortunately, I see these struggles fueled by a system that is, in fact, failing many of our kids. The irony is that these kids look like the failures when, in fact, it is the system that fails to recognize their strengths and needs.
Make no mistake, the problems we're facing with schools are rampant and often go under the radar. You wouldn't believe some of the policies and attitudes of some of the schools I run into. Sometimes they can't see the forest for the trees and it ends up hurting kids.
Education Disrupt is a movement I am starting locally. You'll see more from me as I develop it. There are many people that call themselves "reformers" but who are part of the problem. They are driven by profits and big business. They mislead the public and tell you what you want to hear.
However, there are people who authentically fight for kids. I'm a big fan of people like John Taylor Gatto, Diane Ravitch and Alfie Kohn. They address issues regarding systemic dysfunction, testing, grades, etc..
Podcast: I'm putting together a podcast that's designed to take the conversation about education to a new level. It is designed to shake things up and disrupt education for good. I'm so sick of seeing kids struggle in a dysfunctional system that I can't stand it anymore, so this podcast will be raw, uncensored and honest. I have 3 unusual approaches to the format that should help shake things up. More to come later, but if you are interested in participating in some way, send me an email.
"The whole educational and professional training system is a very elaborate filter, which just weeds out people who are too independent, and who think for themselves, and who don't know how to be submissive, and so on — because they're dysfunctional to the institutions." -Noam Chomsky
Conferences: I like to go to conferences with people who try to make the world a better place, like the World Domination Summit.
Like this NOW page? Make your own and share it here.