I recently received this email:
"My 11year old daughter is drowning in 6th grade. She's a very smart kid, but too many moving parts. I'm trying to figure out how to get the school on board with helping her… it's becoming a full time job for me."
In this in-depth video, I describe how the Dip pattern happens, how and why student resistance increases, how more overwhelm affects kids and how making schoolwork more "concrete" helps. 
I also discuss 2 types of teachers, and 2 sub-types and why it matters. I explain 2 big mistakes some teachers make and 2 solutions.
Finally I discuss what parents can do to help.
Good luck!
Seth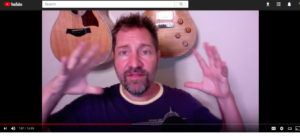 ps- If this helps you, please *click* below to SHARE