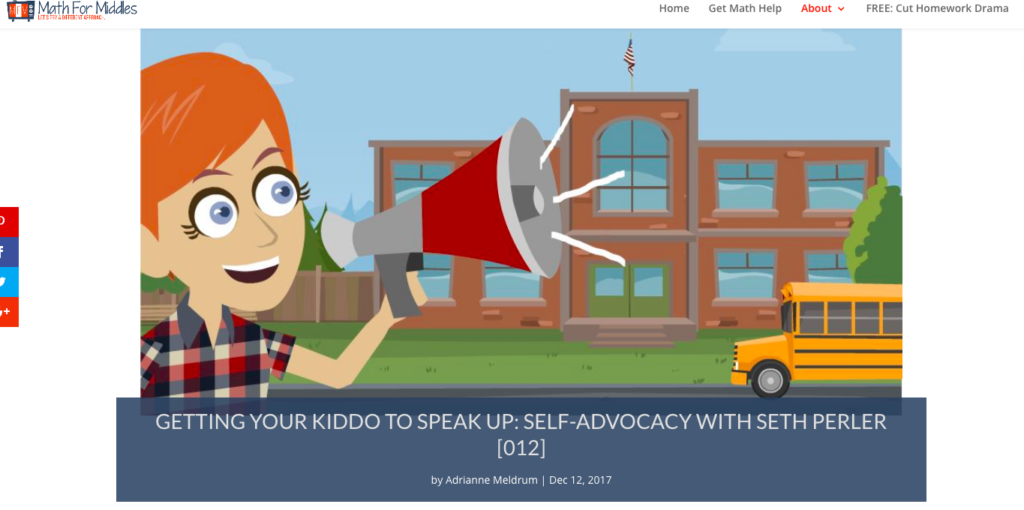 Adrianne Meldrum, from the Math For Middles website and On Middle Ground podcast, recently had me on her show to talk about self-advocacy.
A bit about Adrianne: Adrianne is a fantastic online math tutor who specializes in helping middle school students. I've known her for a while and love what she does! She blogs, produces a fantastic podcast about raising teens, and even creates phenomenal videos to help kids with math.
You can sign up for her free updates and free class, Cut Homework Drama, here.
Or check it out on itunes here.
In it we discuss:
The specific goal of advocacy
5 types student advocacy
How to encourage your child to self-advocate
Advocacy email templates
Advocacy and boundaries
Parental shame that interferes with advocacy
Here's the new podcast
ps- if you like my work, please take a moment to click the **share** button below. Thanks!